Hire Flying'sCool! for your next Event!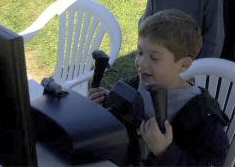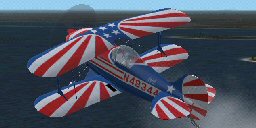 Looking for some interesting and exciting entertainment for everyone to enjoy at your next event? Flying'sCool! is the perfect choice. We can set up practically anywhere inside or out and give your attendees a great experience they won't forget. Both kids and adults will love the chance to get their hands on controlling an airplane, flying high over countryside, performing aerobatics, taking off and landing at airports. You can even fly over the road you live on and see that favorite lake you like to boat on; even land on it with one of the available float equipped airplanes! We have over 100 different airplanes you can fly, from a 1909 Bleriot, to many of your favorite general aviation planes, WWII aircraft, Boeing airliners, or even an F-18 fighter jet. All of the planes have accurate, period cockpits, so if you have ever wondered what the pilots of WWI had to fly with, or you want to see the latest EFIS display system, you'll find it here. And don't worry, you don't have to be a pilot to enjoy yourself; anyone can do it. We'll provide the instruction to get you up in the air, and whether you enjoy cruising or want to try your hand at aerobatics, you can do it all.
For more information contact Flying'sCool!